5 Smart Things to Do with $1,000
By Barbara Pronin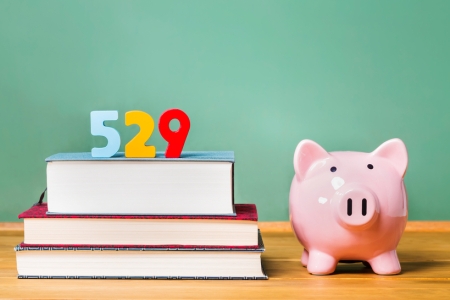 It's a great feeling: you received a hard-earned bonus at work, or an unexpected gift from a relative. The impulse to buy something you pine for is strong.
Before you spend that $1,000, think what it can help accomplish if you take one of these five steps, say investment advisors at the Motley Fool:
1. Create an Emergency Fund – Statistics say 62 percent of Americans have less than $1,000 in savings—not nearly enough to pay for emergencies. If you're one of them, take that $1,000 to the bank and crank up your emergency fund. You'll feel a lot better when you find your car needs repair and you don't have to haul out the plastic!
2. Pay Off Debt – Carrying credit card balances wastes money on interest payments, affording you less spend-able cash. Use that $1,000 to pay down debt, which may also improve your credit score—ideal if you need to borrow money or apply for a home loan down the line.
3. Save for Retirement – Add that $1,000 to your 401(k), IRA or savings account. Those in their 30s who invest it in stocks could generate an average annual return of 8 percent—or, if you put it into savings, could grow it to $15,000 by age 65.
4. Invest in Your Child's Education – While student loans are an option, the less debt your kids take on, the better positioned they'll be to start adulthood on financially solid ground. If you're on track for retirement, have adequate emergency savings, and aren't carrying credit card debt, put that $1,000 in a traditional brokerage account, a 529 or another type of college savings plan.
5. Invest in Yourself – If a degree or certification stands between you and a promotion and a raise—or if you plan to launch a side business or a new career—put that $1,000 windfall into making your dream a reality.

The buying and selling of real estate is likely the biggest financial transaction you will ever make. And, real estate is more than a place to live. It's an investment . You need timely information to make informed decisions. The Rightsizing Blog is packed with insights and give you an edge into all things real estate . The Edge Group Real Estate team is here to help!

Let's Meet
Contact Us
206-276-3289
19221 36th Ave W. #106
Lynnwood, WA 98036

answers@edgegrouprealestateservices.com
Buyers
Our Listings
Homeowners
All Articles
schedule your free consultation
206-276-3289
206-295-0657
Judy Gratton
Jim Gratton
Dennis Day