The Most Expensive Homes on the Market This Fall
By Adrienn Takacs
The word "luxurious" doesn't even begin to cover the extravagance of Point2Homes' recently released list of America's most expensive homes. These incredible listings offer everything you can dream of—home theaters, large swimming pools, many acres of meticulously landscaped grounds, and more!
1. 594 Mapleton Drive
Los Angeles, Calif.
Bedrooms: 14
Bathrooms: 27
$200,000,000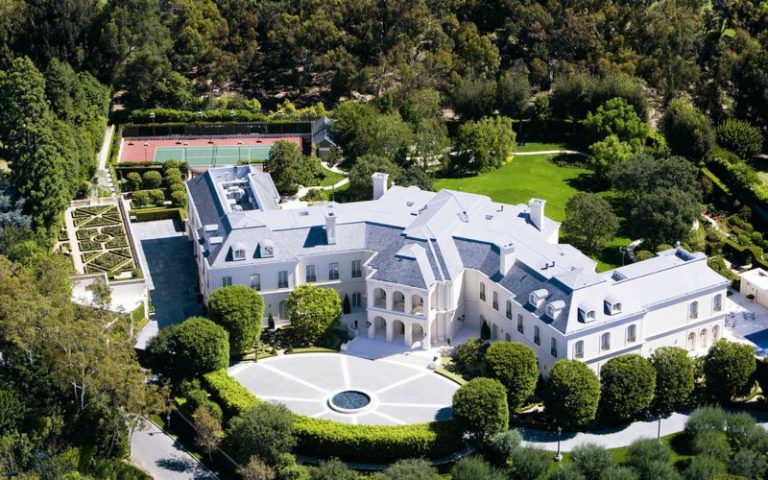 This estate, known as 'The Manor,' was designed in the French chateau style for TV producer Aaron Spelling and his wife in 1988—and if that weren't enough, there have also been updates to the property since then. The mansion is situated on five acres of beautifully landscaped grounds, and is the largest and grandest private residence in Los Angeles.
2. 2000 S Ocean Boulevard
Manalapan, Fla.
Bedrooms: 33
Bathrooms: 47
$195,000,000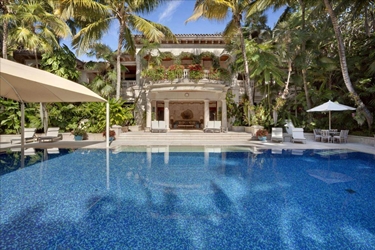 Standing on a 15-acre tropical compound is this exquisite home boasting 33 bedrooms, 47 baths and a total of 62,873 square feet of living space. Regarded as one of the grandest estates in the world, this impressive listing is an island paradise, offering plenty of privacy and luxury to the happy new owner.
3. Great Island Road
Darien, Conn.
Bedrooms: 10
Bathrooms: 10
$175,000,000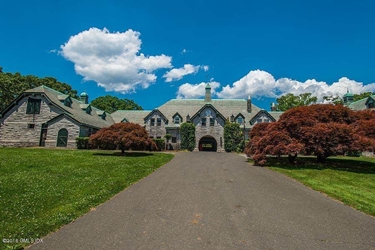 This 65-acre property is another waterfront island estate that will definitely sweep you off your feet. The listing boasts an incredible 10-bedroom Italian stone manor, a beach house, a boat house, and even your own private polo field!
4. 935 Hillsboro Mile
Hillsboro Beach, Fla.
Bedrooms: 11
Bathrooms: 17
$159,000,000
This 60,000-square-foot palatial estate, nicknamed "Le Palais Royal," was the first French-inspired palace in the U.S. If you want to feel like royalty, enter this Beaux Arts masterpiece to be greeted by lavish landscaping, 26-foot fountains and Versailles-esque waterfalls. The interior will leave you speechless—it's decorated with imposing fireplaces, crystal chandeliers, Corinthian-marbled columns and floor-to-ceiling windows.
5. 90 Briar Patch Road
East Hampton, N.Y.
Bedrooms: 10
Bathrooms: 10
$140,000,000
If you'd love to enjoy the ocean breezes each morning whilst sipping your coffee in your perfectly-landscaped back yard, then you need to check out this awesome property in New York. The listing comes with two large homes designed by Peter Marino, offering a total of 10 bedrooms and 10 baths, a large tennis court, a beautiful sundeck and a 4-car garage.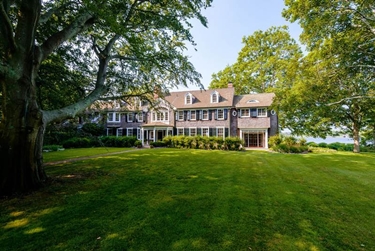 Guess the price of the most expensive home in the Puget Sound region.  Let me know what you think our local most expensive home is.  The answer that comes closest by Friday November 18th  at 5:00pm  wins a $20.00 QFC Gift Certificate!
[contact-form to='judygratton@judygratton.com' subject='Most Expensive Home'][contact-field label='Name' type='name' required='1'/][contact-field label='Email' type='email' required='1'/][contact-field label='City' type='url'/][contact-field label='Comment' type='textarea' required='1'/][/contact-form]
The buying and selling of real estate is likely the biggest financial transaction you will ever make. And, real estate is more than a place to live. It's an investment . You need timely information to make informed decisions. The Rightsizing Blog is packed with insights and give you an edge into all things real estate . The Edge Group Real Estate team is here to help!

Let's Meet
Contact Us
206-276-3289
19221 36th Ave W. #106
Lynnwood, WA 98036

answers@edgegrouprealestateservices.com
Buyers
Our Listings
Homeowners
All Articles
schedule your free consultation
206-276-3289
206-295-0657
Judy Gratton
Jim Gratton
Dennis Day