How to Decorate for the Holidays, Hollywood Style
By Gabrielle van Welie
Now that December is here, the pressure over who's going to have the best holiday decorations is on. I'm going to let you in on a little secret: everyone else knows about the existence of Pinterest. So if you really want to win this contest, take a look at the often overlooked (possibly because of its impracticality) Hollywood-style Christmas.
Here's how some of your favorite films decorated their homes…I mean, sets.
Just Friends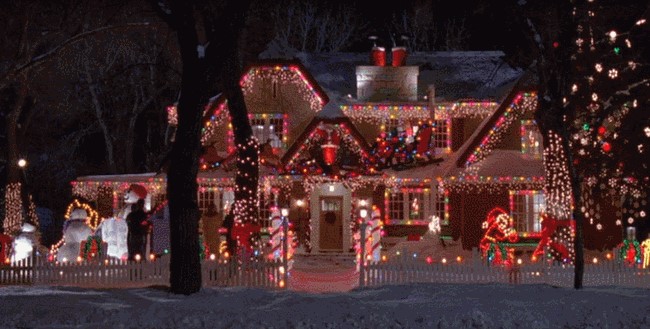 While you were distracted by Ryan Reynold's fat suit, and later by Ryan Reynolds himself, Mr. Palomino was busy setting up those Christmas lights just right. While they definitely went down with a bang, his Hollywood-style home was definitely the best dressed in all of New Jersey.
How the Grinch Stole Christmas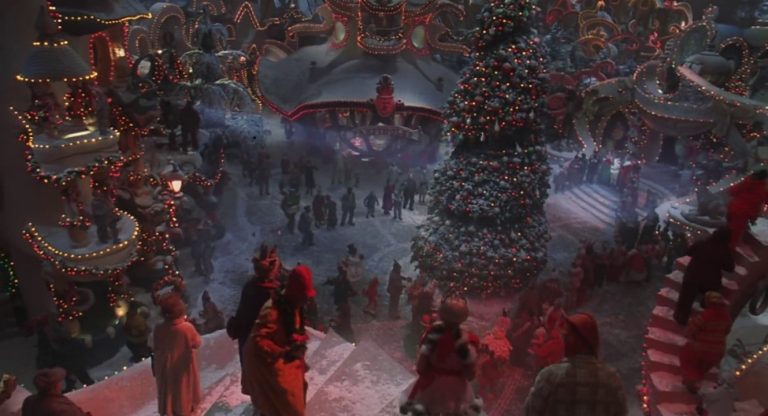 In Whoville, Christmas decorating is an Olympic sport. They are so good at setting up shop that even after the Grinch went ahead and stole all their decorations, they were able to get it all back up and running the day of. It does help that they had that Christmas light power machine or whatever. Definitely worth it.
Elf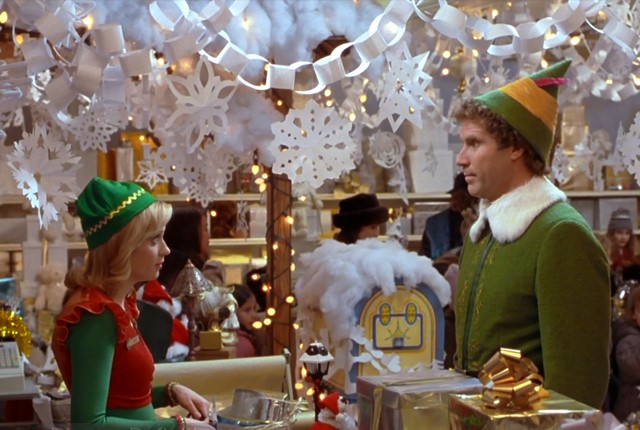 Everyone thinks Buddy is crazy, but boy is that elf efficient. Look at how magical Gimbels looks. That's just printer paper! His home decorations were top-notch, too. I guess they do teach a thing or two in the North Pole. Granted, dressing up as an elf might really help validate this whole setup.
Home Alone
The view at the McCallister residence is beautiful both inside and out. It balances perfectly between quaint and ready-to-invest-some-money. Of course, a house so elegant does land it on the burglary radar. That being said, as long as you don't leave your kid home alone, it should all be fine.
Harry Potter
Now, if what you want is a magical Christmas, then Hogwarts should be your model. You won't have spells to hold everything together, so some extra hands will be needed, but the outcome will be truly mesmerizing. Whether you just want to decorate your dining hall or host a ball for your guests, Hogwarts has just the thing for you.
Love Actually
All jokes aside, the best holiday decoration is the sight of your loved ones gathered around a Christmas tree. If you ignore how heartbreaking this scene actually is, and the fact that Alan Rickman…oh, man. I really set myself up for disaster here. Anyways, the point is: be inspired, but don't sweat the holidays.
I'm going to go sob now.
The buying and selling of real estate is likely the biggest financial transaction you will ever make. And, real estate is more than a place to live. It's an investment . You need timely information to make informed decisions. The Rightsizing Blog is packed with insights and give you an edge into all things real estate . The Edge Group Real Estate team is here to help!

Let's Meet
Contact Us
206-276-3289
19221 36th Ave W. #106
Lynnwood, WA 98036

answers@edgegrouprealestateservices.com
Buyers
Our Listings
Homeowners
All Articles
schedule your free consultation
206-276-3289
206-295-0657
Judy Gratton
Jim Gratton
Dennis Day