Is It Time to Evaluate Your Trees? Pt. 1
By John Voket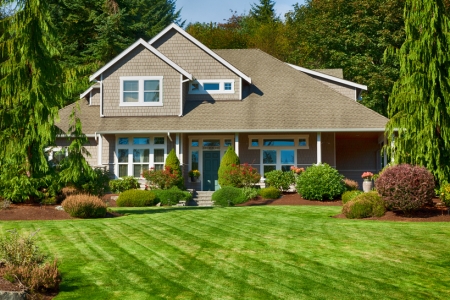 Having the trees on your property inspected regularly can help identify distress or decay before it becomes critical—and costly.
The Tree Care Industry Association (TCIA) (TreeCareTips.org) recommends hiring a trained arborist to conduct a formal risk assessment. Several risk assessment methods exist, but three are the most widely accepted in North America:
• International Society of Arboriculture (ISA) Tree Hazard Evaluation Method
• ISA Tree Risk Assessment Best Management Practice (BMP) Method
• United States Department of Agriculture (USDA) Forest Service Community TreeRisk Evaluation Method
These methods are employed most often by tree care professionals, municipal forestry programs and government agencies. Before hiring an arborist, discuss which method will be used to evaluate your trees.
After the assessment, the arborist may give you a written or oral report with recommendations to mitigate any risks your trees may pose. Generally, there are three ways to reduce risk: removing the tree, treating the tree or treating the site. More than one option may be used depending on the situation, according to the TCIA.
An assessment is a wise step to take even if your trees appear safe, the TCIA adds. It is best to have a professional verify the safety of the trees on your property, especially if they hang over your house or other structures on your property.
In Pt. 2, we'll take a look at the pros and cons of each assessment method.

The buying and selling of real estate is likely the biggest financial transaction you will ever make. And, real estate is more than a place to live. It's an investment . You need timely information to make informed decisions. The Rightsizing Blog is packed with insights and give you an edge into all things real estate . The Edge Group Real Estate team is here to help!

Let's Meet
Contact Us
206-276-3289
19221 36th Ave W. #106
Lynnwood, WA 98036

answers@edgegrouprealestateservices.com
Buyers
Our Listings
Homeowners
All Articles
schedule your free consultation
206-276-3289
206-295-0657
Judy Gratton
Jim Gratton
Dennis Day