Get Inspired by These Design Trends from Around the World
 
A great way to add character and individuality to your home is to look beyond the United States and incorporate international interior design trends. It's also a wonderful way to pay homage to your roots if you have ancestors or relatives from another part of the world.
Each culture has its own interior design flavor that stems from the area's history, lifestyle trends and the materials available in the region. There are way too many beautiful trends from around the world to list them all here, but I've compiled a few of my favorites. From Mexico to Italy to Indonesia, get ready to take a trip around the world and get inspired!
Russia: Old World Elegance
According to Aleksey Dorozhkin, editor-in-chief of ELLE Decoration Russia, in many contemporary Russian homes, "you will see owners dreaming about the faded grandeur of old estates, dachas and bourgeoise apartments of [the] Belle Époque."
Opt for modern comforts, like new kitchen appliances and lighting fixtures, but incorporate vintage or vintage-inspired finds, including art, fabrics, and maybe even an old-fashioned bust, like the one you can see at the back of the entryway in this Moscow home: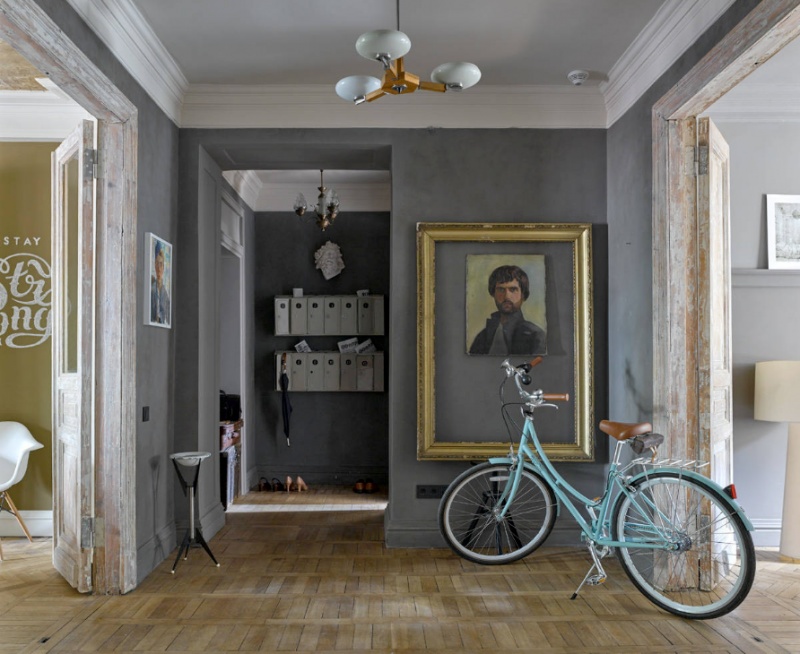 The trick is a mix of old and new. "We are quite sentimental about the past," says Dorozhkin.
Italy: Industrial Materials and Traditional Charm
This is a big trend in Italian interior design. It's a mix of modern and traditional, hard and soft, metal and wood. Wood, stone and textured fabrics hark back to Italy's traditional roots, while the glass and metal elements add light, structure and intensity.
It's hard to go too wrong with this concept — just make sure the different elements are in balance throughout your home. For example, the home above contrasts sharp corners and metal with softer elements like:
A soft blue color scheme
Plants
Textured rug and walls
Artwork
Mexico: A Personal Touch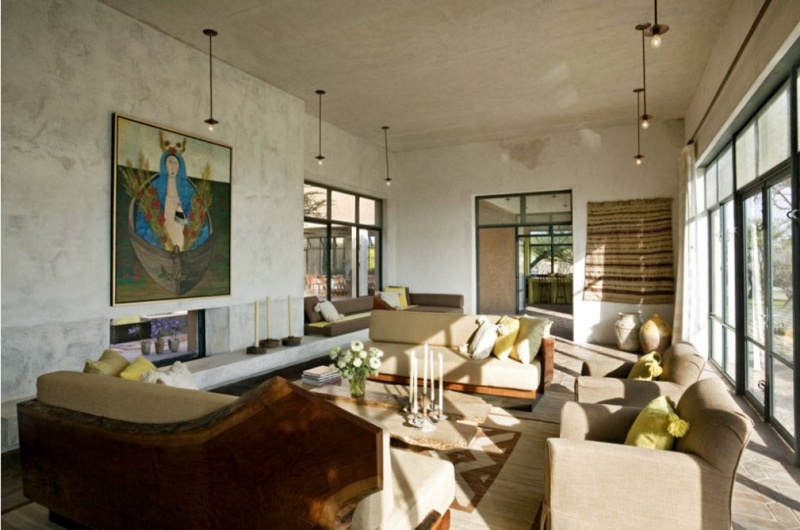 San Miguel de Allende, Mexico
 
Over the years, Mexican interior design has been heavily influenced by Mediterranean styles. Many homeowners in Mexico choose to embrace that influence, but also pay homage to the traditional history and culture of their own region.
How? Incorporate traditional Mexican art, patterns and potted plants or flowers. Light fixtures and tiles are a great place to make the distinction.
Here's what I love about this San Miguel de Allende home:
The big, traditional painting is front and center.
The rug and tapestry are patterned, but the rest is simple.
The room lets in plenty of natural light.
The gentle, brown color scheme fits both a Mediterranean and traditional Mexican vibe.
South Africa: Light, Bright and Sustainable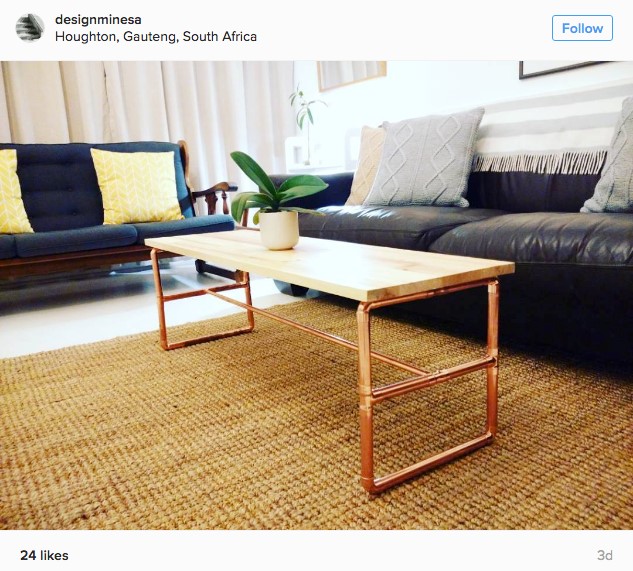 Houghton, Gauteng, South Africa
Most people don't know a lot about South African interior design trends, which is a shame because it's beautiful! It's all about bright spaces and sustainable living. Homes in South Africa often incorporate:
Japan: Simple and Clean, Not Sterile
Many contemporary Japanese interior designers have perfectly mastered the art of creating simple, minimalist spaces that are also livable and inviting. That means goodbye to stark whites and hello to warmer elements like light wood and off-whites. In the kitchen above, both the table and cabinets get their color from a melamine material.
Many Tokyo dwellings are too small to have their own gardens, so indoor plants are a welcome touch.
England: Victorian Era Traditional
Trends in the U.K. are often pretty similar to U.S. trends, but this is one distinctly English trend I love. A classic Victorian era space can still incorporate many modern elements, but if you're going for this look, build your design around dark browns, leather (or faux leather), wood elements and lots of books.
Just keep in mind, that a few traditional elements can go a long way. For a minute, imagine the room above without the big brown couch. The space would have a much different feel! That couch really completes the room.
Denmark: Mid-Century
Mid-century modern is a term used to describe sleek, geometric, Danish-inspired designs from the 1930s to mid 1960s. The design movement has been popular for decades and has seen a resurgence in popularity in recent years all over the world, but no one does it better than Denmark.
Just make sure to bring the look into the 21st century with more contemporary elements like modern appliances or art you love.
India: Fine, Detailed Craftsmanship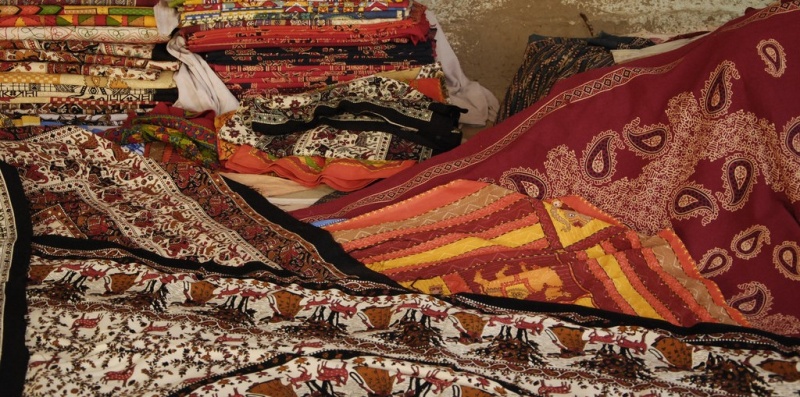 Photo taken in India by Selmer van Alten
Because interior design has become so modernized in India over the last century, many homeowners and designers are making a concerted effort to use handcrafted materials in their designs, according to Sonia Dutt of ELLE Decor India.
You can incorporate traditional Indian craftsmanship in your wall treatments, accents, rugs, cushions, towels and even bed linens. To create a balance, it helps to stick to one color palette, like the reds in the photo above.
Greece: Cement Mortar
Covering walls in a cement-like mixture isn't just an old Greek tradition, it's actually a big trend in Greece today, according to Flora Tzimaka, editor of ELLE Decoration Greece. It can make "any space or room look like a sculpture," she says. It's easy to get the look, because cement can be painted as a thin layer over most wall surfaces.
The walls in the home above used cement painted with white washed lime.
Ready to Try a New International Trend?
Incorporating an international design trend is a great way to embrace your family's roots (or just a different culture that inspires you)! I hope this post gave you some ideas to get started. If you're interested in design trends from a different area that I didn't get to here, there are plenty of places to research! ELLE Decor has websites for many different countries around the world. Pinterest and Google Image searches are also great research tools.
Erin Davis is owner of Mosaik Design & Remodeling in Portland, Ore. For more information and tips visit mosaikdesign.com/ or contact her at erin@mosaikdesign.com.
This post was originally published on RISMedia's blog, Housecall. Check the blog daily for top real estate tips and trends.
Reprinted with permission from RISMedia. ©2016. All rights reserved.
The buying and selling of real estate is likely the biggest financial transaction you will ever make. And, real estate is more than a place to live. It's an investment . You need timely information to make informed decisions. The Rightsizing Blog is packed with insights and give you an edge into all things real estate . The Edge Group Real Estate team is here to help!

Let's Meet
Contact Us
206-276-3289
19221 36th Ave W. #106
Lynnwood, WA 98036

answers@edgegrouprealestateservices.com
Buyers
Our Listings
Homeowners
All Articles
schedule your free consultation
206-276-3289
206-295-0657
Judy Gratton
Jim Gratton
Dennis Day