It's High Time for High-Tech Homes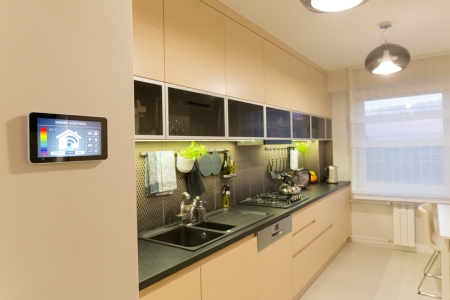 More houses are turning into high-tech hubs of connectivity and convenience. Technology, in fact, has become one of the improvements most requested by homeowners, reports the Remodelers Council of the Greater Houston Builders Association (GHBA).
According to Matt Sneller, owner of Sneller Custom Homes and Remodeling in Spring, Texas, a low-voltage cabling and wiring infrastructure is the core of a connected home. The infrastructure supports everything from the alarm and audio systems to the HVAC and telephone.
Cameras are also a component in the connected home, says Bill Riley, owner of Bicycle Bungalows in Houston, Texas. Riley reports more of his clients are replacing costly security systems and monitoring services with self-controlled cameras.
LED lights are another sought-after, high-tech feature, due to their energy efficiency. Sneller recommends consulting with a cool lighting system company that offers products with geo-fencing technology, as well as smartphone control capability.
Appliance manufacturers have also joined the connected home club, now producing apps that allow homeowners to wirelessly control their appliances, and even take stock of the items within them, adds Riley.
According to Rob Douglass, owner of Texas Custom Patios, no high-tech home is complete without a connection to the outside. Douglass suggests installing a universal system that controls both indoor and outdoor features, such as a flat-screen television or surround-sound.
Source: Remodelers Council of the Greater Houston Builders Association (GHBA)

Reprinted with permission from RISMedia. ©2016. All rights reserved.
The buying and selling of real estate is likely the biggest financial transaction you will ever make. And, real estate is more than a place to live. It's an investment . You need timely information to make informed decisions. The Rightsizing Blog is packed with insights and give you an edge into all things real estate . The Edge Group Real Estate team is here to help!

Let's Meet
Contact Us
206-276-3289
19221 36th Ave W. #106
Lynnwood, WA 98036

answers@edgegrouprealestateservices.com
Buyers
Our Listings
Homeowners
All Articles
schedule your free consultation
206-276-3289
206-295-0657
Judy Gratton
Jim Gratton
Dennis Day